Uncontested Divorce Attorney in Livingston Parish, Louisiana
Start a New Chapter in Your Life
File for An Uncontested Divorce in Baton Rouge, LA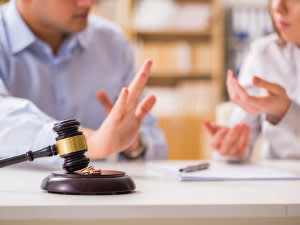 Filing for an uncontested divorce should theoretically be much simpler than a contested divorce, but there are still many details and conflicts that could arise during the divorce process. That's why you need a divorce attorney who will look out for your best interests. Residents of Baton Rouge, LA turn to Hodges Law Firm for legal representation during a divorce. Attorney Russell Hodges will help you resolve disputes peacefully.
Se habla español. Settle your uncontested divorce civilly. Schedule a consultation with a divorce attorney today.
What to Expect During the Uncontested Divorce Process
Even if you and your spouse are in agreement about your separation, there are a few matters left to discuss. During the divorce process, prepare to...
Review child support agreements

Determine how assets should be divided

Discuss custody and visitation agreements
Depending on your specific circumstances, you could resolve your divorce in a matter of weeks. Attorney Russell Hodges will do everything possible to obtain favorable agreements.