Trust an Experienced Attorney
Representation For You & Your Family
Serving Louisiana Clients Since 1996
Family Law & Criminal Defense Attorney in Livingston Parish, Louisiana
Your legal matters have the potential to have a serious impact on the rest of your life. If you are going through a challenge in your family, facing criminal charges of any kind, or suffering from a personal injury following an accident, you need the services of a skilled attorney. Individuals and families throughout Livingston Parish, Louisiana have come to trust Russell Hodges for their legal representation.
Russell Hodges
Attorney at Law
A graduate of Louisiana State University Law School, attorney Russell Hodges has spent more than three decades serving a diverse range of clients with needs in a variety of legal areas. From sound legal counsel to aggressive courtroom litigation, Russell is a strong advocate for the best interests of his clients. From family law matters including divorce or child custody to criminal defense against DWI or drug charges and personal injury claims, you need an attorney with the knowledge and experience to lead the way. If you are in Denham Springs, Ascension Parish, West Baton Rouge Parish, the greater Baton Rouge area, or Livingston Parish, Louisiana, call Russell at Hodges Law Firm today and schedule a consultation to discuss your case and get the legal process started.
LEARN MORE ABOUT RUSSELL
How Having a Knowledgeable Attorney Can Make a Big Difference in Your Case
Diverse Experience
With a background as a prosecutor, Russell Hodges has a deep understanding of all aspects of court cases from both sides of the aisle. No matter what type of situation you are facing, having the understanding and insight of a seasoned attorney can give you peace of mind and confidence that your best interests are the priority, from start to finish. Russell will be there to fight for you.
Aggressive Litigation
Over the course of his law career, Russell has provided numerous clients in hundreds of cases involving a wide variety of issues. Knowledgeable in not only negotiation and mediation but also courtroom litigation gives Russell the ability to guide you in the right direction. From your initial meeting through any potential litigation, Russell will be by your side to lead the way.
"Russel Hodges has handled our family legal matters for many years. He is always very personable and will get the job done! He takes pride in his work and really cares about his clients' needs!"
MELANIE B.
"Russel was the best thing that happened after my accident. He's smart, aggressive, and has lots of experience. My family and I are grateful for his hard work and persistence in getting the job done. Highly recommend Russell Hodges for any of your legal needs."
WILLIAM G.
"So glad my family and I chose Mr. Hodges. He directed me on what I needed to do and did everything on his side exactly as we talked about. Great attorney. Highly recommended."
AARON E.
What Sets Hodges Law Firm Apart from Other Attorneys?
---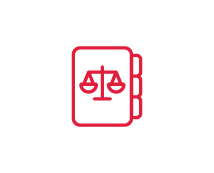 Extensive Knowledge
For more than three decades, Russell Hodges has been serving the legal needs of clients throughout the community.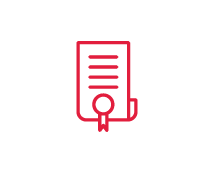 Proven Track Record
With hundreds of court cases under his belt, Russell will draw from a deep knowledge to help you seek justice.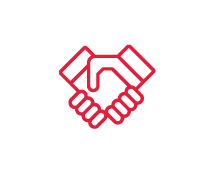 Personal Approach
You have a lot hanging in the balance with your legal matters. Russell will give you the direct, one-on-one service you need.
Dedicated Legal Counsel to Help You Face Your Challenges
Your life can be quickly brought to a standstill by an unexpected legal issue. A divorce or child custody dispute, criminal charges like DWI or domestic violence, or suffering an injury in an accident that was someone else's fault can leave you in need of legal representation you can trust.
Attorney Russell Hodges has been serving individuals and families throughout the Livingston Parish, Louisiana area for decades in matters involving family law, criminal defense, and personal injury claims. You can move forward with your legal challenges confidently when you have a knowledgeable attorney fighting hard for you.
Family law encompasses a wide range of issues, including divorce (both uncontested and contested), child custody, child support, and more. In order to protect your best interests and put you and your loved ones in the best position to seek a more peaceful future, working with a dedicated family law attorney is your best option.
A conviction on criminal charges, no matter if they are for a felony or a misdemeanor, can leave you facing severe penalties in the form of fines, jail time, or the suspension of your driver's license. In order to avoid the harshest consequences, you need to work with a skilled criminal defense attorney.
Suffering an injury as the result of someone else's actions may mean you are eligible to pursue fair financial compensation to pay your medical bills, cover for your lost wages if you are unable to work, and repair property damage. Russell Hodges is ready to fight for you to help you seek an outcome that is favorable to you.
Russell Hodges is a former prosecutor and is bilingual, which allows him to better serve a diverse group of clients. If you are in Baton Rouge, Ascension Parish, Denham Springs, West Baton Rouge Parish, or Livingston Parish, call Hodges Law Firm to schedule a consultation and get started on the path toward a satisfying resolution.