Slip & Fall Attorney in Livingston Parish, Louisiana
Why You Need a Slip-And-Fall Attorney
Seek Legal Help in Baton Rouge, LA
Many personal injuries in Baton Rouge, LA areas are due to falls. A slip-and-fall attorney from Hodges Law Firm can help you understand what your options are for seeking compensation for medical bills, loss of income, and pain and suffering.
Set up a consultation with a slip-and-fall-attorney by calling now.
Was Your Accident Considered a Slip-And-Fall?
Set up an appointment with a slip-and-fall lawyer in the Baton Rouge or Livingston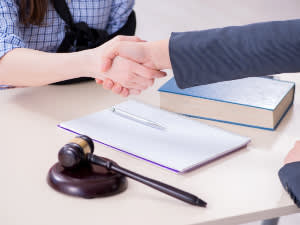 Parish, LA area if your injury was caused by...
Uneven surfaces: When property owners fail to maintain walkways, their clients suffer.

Improper footwear: If your employer failed to provide safe footwear, they may be liable for your injury.

Slippery surfaces: Employees who fail to de-ice walkways or clean up spills, or leave excess dirt and debris creating a slippery surface, are taking your health in their hands.
Don't let all the red tape of the legal system trip you up. Let a slip-and-fall lawyer with over 30 years of experience handle everything for you.