Divorce Attorney in Livingston Parish, Louisiana
Get Help with Your Divorce
Work with A Dependable Divorce Attorney in Baton Rouge, LA
Regardless of the situation, you should not try to navigate your divorce alone. You need a reliable divorce attorney on your side to look out for your best interests. That's where Hodges Law Firm comes in. You can trust attorney Russell Hodges for a wide range of divorce law services; from child custody to property division. Whether you're going through a contested or an uncontested divorce, Russell Hodges will be here to guide you through it.
Contact Hodges Law Firm now to learn more about divorce law in Baton Rouge, LA. Russell Hodges also speaks Spanish.
Do You Really Need to Hire a Divorce Attorney?
Even uncontested divorces can be tricky to manage when it comes down to the details. A reputable divorce attorney can: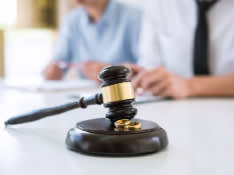 Make sure your voice is heard in court or at the negotiation table
Protect your assets during the divorce

Look out for your best interests

Ensure that your divorce is final as quickly as possible.
Call today to find out what Hodges Law Firm can do for you. Schedule a consultation at your convenience.