Child Custody Attorney in Livingston Parish, Louisiana
You Want What's Best for Your Child. So Should Your Attorney.
Consult a Compassionate Child Custody Attorney in Baton Rouge, LA
You love your children, and you do everything that you can to look out for their best interests. Shouldn't your child custody attorney do the same? Hodges Law Firm has helped countless clients throughout Baton Rouge, LA settle a wide range of family law issues, including child custody disputes. You can trust attorney Russell Hodges to help you, too.
Call today to schedule a consultation with Russell Hodges in Baton Rouge, LA. As a former prosecutor with decades of litigation experience, you can count on him to fight for your parental rights at every step.
Create a Custody Agreement that Works for You
Louisiana encourages co-parenting custody agreements through a variety of child custody laws. If you want to create an agreement with your former partner, but you're not sure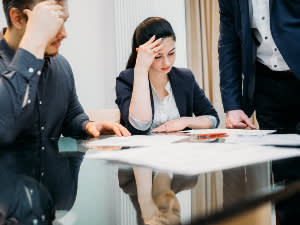 where to start, turn to Hodges Law Firm. You can trust child custody attorney Hodges to:
Help you decide on child custody terms that work for you

Make sure that the financial needs of your child are met

Protect your best interests at all times
To work with a dedicated child custody attorney in Baton Rouge, LA, contact Hodges Law Firm now. You can discuss your family law issues with Russell Hodges right away.