Family Law Attorney in Livingston Parish, Louisiana
Don't Let Your Family Matter Get out Of Hand
Reach out To a Divorce Attorney in Baton Rouge, LA and Livingston Parish
Family issues can affect your mental health, your financial security, and your relationships. Hodges Law Firm can help you deal with any type of legal issue. Our lead divorce attorney in Baton Rouge, Louisiana will discuss your situation with you to determine how to protect your rights.
No matter what type of family situation you are facing, you can benefit from the understanding and insight of an experienced family law attorney.
Hodges Law Firm serves the needs of individuals and families in Denham Springs, Baton Rouge, Ascension Parish, West Baton Rouge Parish, and the greater Livingston Parish, Louisiana area. Call today to schedule a consultation.
Divorce attorney Russell Hodges takes cases involving alimony, name changes, child support, child custody, and domestic disputes involving property division. He'll talk with you about your rights and alternatives to help you make the best-informed decision.
Visit our law firm today to explore your options with a seasoned divorce attorney.
Do You Need to Make Decisions About Your Children?
Hodges Law Firm can help. As your child support attorney in Baton Rouge, Louisiana, attorney Russell Hodges can help you: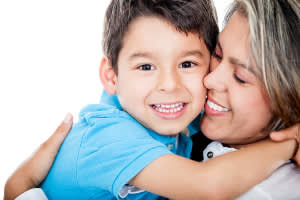 File for child or spousal support
Create a fair visitation schedule

Determine a child custody arrangement

Relocate your child and modify your agreement

Establish paternity or grandparents' rights
You don't have to go through your difficult family issues alone. You can put yourself and your family in a position to seek a more peaceful future by working with a knowledgeable family law attorney to receive the skilled guidance you need.
Call now to schedule a free phone consultation with a sympathetic child support attorney. Attorney Russell Hodges represents clients in family law cases in Livingston Parish, Louisiana, as well as West Baton Rouge Parish, Ascension Parish, Baton Rouge, and Denham Springs.