Drug Charges Attorney in Livingston Parish, Louisiana
Facing Drug Charges in Baton Rouge, LA?
Hodges Law Firm Is Here to Help
If you're facing drug charges in the Baton Rouge, LA area, don't hesitate to seek legal representation. You need to work with a criminal defense attorney who understands what's at stake. By hiring Hodges Law Firm, you'll get reliable representation from an experienced attorney who is dedicated to your well-being.
Reach out to Hodges Law Firm today to consult a reputable criminal defense attorney in Baton Rouge, LA. You can meet with attorney Russell Hodges right away.
Helping Clients Build Persuasive Criminal Defenses
Hodges Law Firm firmly believes that everyone deserves access to fair, nonjudgmental representation, no matter what they're charged with. You shouldn't have to worry about working with an attorney who won't show you respect. You can trust attorney Hodges to fight aggressively for your rights.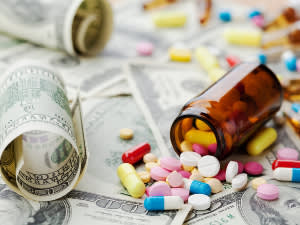 As a former prosecutor with over 30 years of experience, he knows how to build a convincing defense strategy against a variety of drug charges, including:
Schedule I, II, III & IV drug possession

Drug Possession with a Firearm

Possession with intent to distribute
Call today to find out how Hodges Law Firm can help you deal with your drug charges.