Domestic Violence Attorney in Livingston Parish, Louisiana
Build a Defense Against Domestic Assault Charges
Consult a Domestic Violence Lawyer in Baton Rouge, LA
Domestic violence is a serious crime that affects thousands of people every year. These cases are often very complicated and delicate, and they require the expertise of an experienced and compassionate domestic violence attorney. Call the Hodges Law Firm in Baton Rouge, LA today if you've been accused of domestic violence.
Attorney Russell Hodges has over 30 years of legal experience, and he'll build a strong case for your defense.
Attorney Hodges Stands up For Victims of Domestic Violence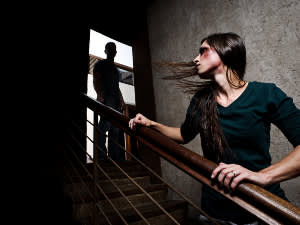 If you've been assaulted by a spouse or partner, you need legal representation. Attorney Hodges also represents victims of domestic violence. If you need an order of protection against your abuser, he can help. With his decades of experience as both a personal injury lawyer and a prosecutor, he knows how to advocate for victims of assault.
Likewise, if you have been falsely accused of perpetrating domestic violence, Russell Hodges has protected many clients from convictions on a false domestic violence charge.
Trust attorney Russell Hodges for unwavering legal support when you need it most. Contact his office in Baton Rouge, LA today to schedule an appointment with a domestic violence attorney.