Criminal Defense Attorney in Livingston Parish, Louisiana
Get Steadfast Legal Support for Your Case
Consult a Drug Offense Attorney in Baton Rouge, LA and Livingston Parish
An arrest doesn't mean your life is over. When a criminal charge threatens to stain your record, turn to Hodges Law Firm. Our firm in Baton Rouge, LA is home to a skilled drug offense attorney. Attorney Russell Hodges will analyze the evidence and build a robust defensive strategy.
Don't go to court without effective legal representation. Call now for a free phone consultation with our lead drug offense attorney.
Attorney Russell Hodges Practices in Many Areas of Criminal Law
Russell Hodges is also a domestic violence attorney in Baton Rouge, Louisiana. No matter the reason for your charge, you can trust him to defend your rights like they were his own.
Attorney Russell Hodges also defends against felony and misdemeanor charges involving: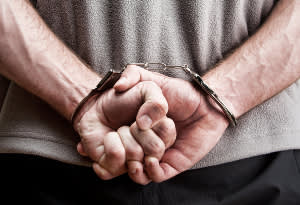 Assault, battery and murder

Sexual assault and domestic violence

DWI, open container and reckless driving charges

Theft, burglary, and robbery

Juvenile and Child Protection Cases (OCS)
Contact Hodges Law Firm as soon as possible to speak with a reputable domestic violence attorney.